Top AudioBooks Narrated By Armando Duran
Narrator Armando Duran, From his debut narration with the Novel 'Greasing The Pinata: A Cape Weathers Investigation' in the year 2008 to his last published Novel 'Che Guevara' in the year 2020 , the narrator has narrated 18 novels till now.
As well as narrating many classic works of 'Fiction & Literature', Armando Duran also narrated 'Literary Fiction' as well as many popular 'Western' novels such as 'Border Child: A Novel'(2017)
Armando Duran narrated Various book on Genres such as & Literature, 'Literary Fiction, 'Western, 'Poetry, 'Biography & Memoir, 'History & Culture, 'Histor .
There are so many books narrated by Armando Duran and written by authors like tone, 'Bill Pronzini, 'John Irving, 'Pablo Neruda, 'Jon Lee Anderson, 'Boston Teran, 'Valeria Luisel.
If you are wondering about which is the Best novel of Armando Duran then, well its difficult to answer but by looking at the ratings revieved by all the books narrated by the Narrator we have complied the following list.
1. Border Child: A Novel -unabridged audiobook (2017)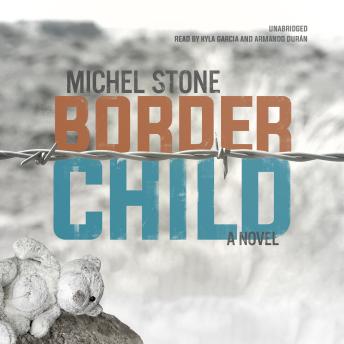 Published on
2017-04-04
, Narrated by 'Armando Duran' and 'Kyla Garcia', Belong to category by 'Fiction & Literature' and 'Literary Fiction', This audiobook is
8 h 35 min
long, Price of this audiobook is
$19.95
,
Book SummaryYoung lovers Hector and Lilia dreamed of a brighter future for their family in the United States. Hector left Mexico first to secure work and housing. But when Lilia crossed the border with their infant daughter, Alejandra, mother and child were separated, and Alejandra disappeared. Now, four years later, back in their sleepy hometown of Oaxaca, the couple enjoys a semblance of normal life, with a toddler son and another baby on the way. Then they receive an unexpected tip that might lead them t...Read more
2. Zama -unabridged audiobook (2017)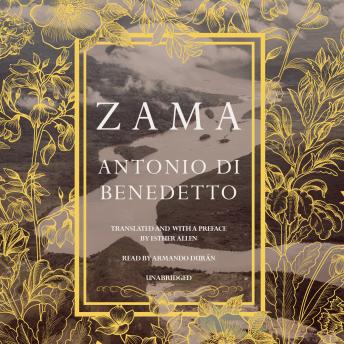 Published on 2017-01-10, Narrated by 'Armando Duran', Belong to category by 'Fiction & Literature' and 'Historical Fiction', This audiobook is 7 h 57 min long, Price of this audiobook is $16.95 ,
Book SummaryFirst published in 1956, Zama is now universally recognized as one of the masterpieces of modern Argentine and Spanish-language literature.
Written in a style that is both precise and sumptuous, weirdly archaic and powerfully novel, Zama takes place in the last decade of the eighteenth century and describes the solitary, suspended existence of Don Diego de Zama, a highly placed servant of the Spanish crown who has been posted to Asuncion, the capital of remote Paraguay. There, eaten up by...Read more
3. Love Poems -unabridged audiobook (2016)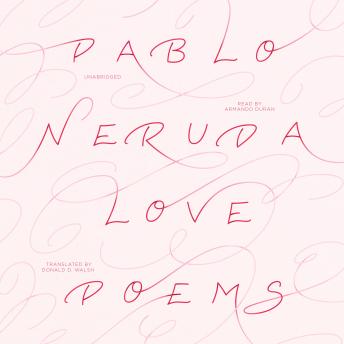 Published on 2016-11-01, Narrated by 'Armando Duran', Belong to category by 'Fiction & Literature' and 'Poetry', This audiobook is 0 h 38 min long, Price of this audiobook is $14.95 ,
Book SummarySensual, earthy love poems that formed the basis for the popular movie Il Postino, now in a beautiful gift book perfect for weddings, Valentine's Day, anniversaries, or just to say "I love you!"

Charged with sensuality and passion, Pablo Neruda's love poems are the most celebrated of the Nobel Prize winner's oeuvre, captivating readers with earthbound images and reveling in a fiery reimagining of the world. Mostly written on the island paradise of Capri (the idyllic setting of the O...Read more
4. Give-a-damn Jones -unabridged audiobook (2018)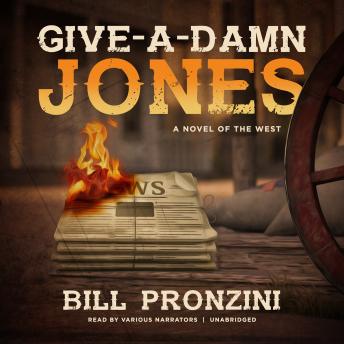 Published on 2018-05-08, Narrated by 'Grover Gardner, 'Various, 'Johnny Heller, 'Michael Kramer, 'Jim Meskimen, 'Patrick Lawlor, 'John Lescault, 'Nick Sullivan, 'William Hughes, 'Armando Duran, 'Eddie Lopez, 'Donald Corren, 'Traber Burns, 'R. C. Bray, 'Chris Abell' and 'Sam Osheroff', Belong to category by 'Fiction & Literature' and 'Western', This audiobook is 5 h 44 min long, Price of this audiobook is $19.95 ,
Book SummaryNot all the folks who roamed the Old West were cowhands, rustlers, or cardsharps. And they certainly weren't all heroes.Give-a-Damn Jones, a free-spirited itinerant typographer, hates his nickname almost as much as the rumors spread about him. He's a kind soul who keeps finding himself in the wrong place at the wrong time.That's what happened in Box Elder, a small Montana town. Tensions are running high, and anything-or anyone-could be the fuse to ignite them: a recently released convict trying ...Read more
5. The Drug Lord: The True Story Of Pablo Acosta; The Life And Death Of A Mexican Kingpin -unabridged audiobook (2019)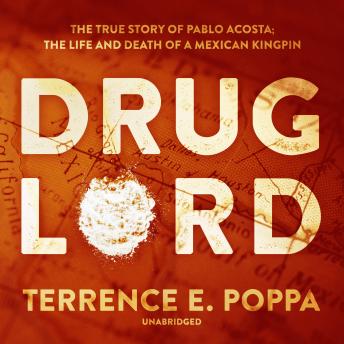 Published on 2019-03-26, Narrated by 'Armando Duran', Belong to category by 'Non-fiction' and 'Social Science', This audiobook is 12 h 41 min long, Price of this audiobook is $22.95 ,
Book SummaryDrug Lord, a firsthand account of drug dealing, murder, and corruption, tells of drug kingpin Pablo Acosta, who smuggled up to twenty tons of cocaine each year into the United States before treachery brought about his downfall and grisly death....Read more
6. Land Of Careful Shadows -unabridged audiobook (2014)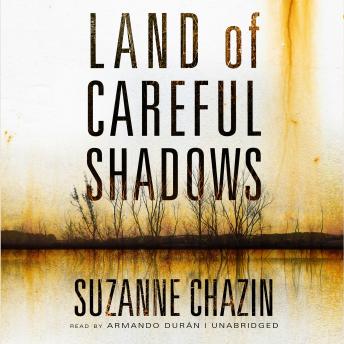 Published on 2014-11-25, Narrated by 'Armando Duran', Belong to category by 'Mystery, 'Thriller & Horror' and 'Police Stories', This audiobook is 11 h 13 min long, Price of this audiobook is $22.95 ,
Book SummaryLand of CarefulShadows by award-winning author Suzanne Chazin is a powerful mystery fullof passion and secrets that deals with a clash of cultures and familialrelationships, and it's full of drama, mystery, and raw emotions.
When the dead body of a Latino woman is found in a reservoirabout fifty miles north of Manhattan, with a photo of a baby in her pursenearby, the police try to determine who the child is and if it is still alive.Along with the photo, they also find a disturbing note in...Read more
7. Che Guevara: A Revolutionary Life -unabridged audiobook (2008)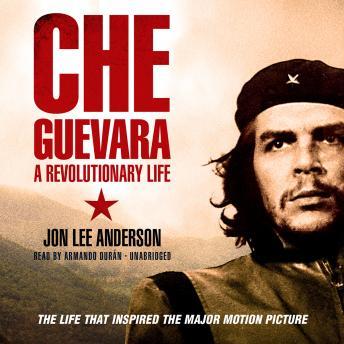 Published on 2008-12-19, Narrated by 'Armando Duran', Belong to category by 'Biography & Memoir' and 'History & Culture', This audiobook is 36 h 50 min long, Price of this audiobook is $39.95 ,
Book SummaryThis acclaimed national best-seller is the definitive work on Che Guevara, the dashing rebel whose epic dream was to end poverty and injustice in Latin America and the developing world through armed revolution. Anderson traces Che's extraordinary life from his comfortable Argentine upbringing to the battlefields of the Cuban revolution, from the halls of power in Castro's government to his failed campaign in the Congo and his assassination in the Bolivian jungle. With unprecedented access to per...Read more
8. Avenue Of Mysteries -unabridged audiobook (2015)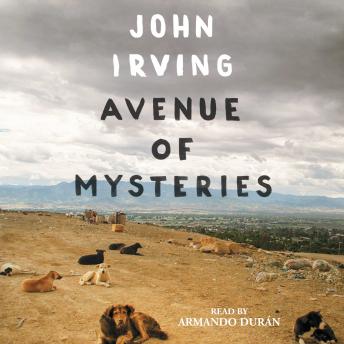 Published on 2015-11-03, Narrated by 'Armando Duran', Belong to category by 'Fiction & Literature, 'General' and 'Literary Fiction', This audiobook is 20 h 50 min long, Price of this audiobook is $29.99 ,
Book SummaryJohn Irving returns to the themes that established him as one of our most admired and beloved authors in this absorbing novel of fate and memory.

In Avenue of Mysteries, Juan Diego—a fourteen-year-old boy, who was born and grew up in Mexico—has a thirteen-year-old sister. Her name is Lupe, and she thinks she sees what's coming—specifically, her own future and her brother's. Lupe is a mind reader; she doesn't know what everyone is thinking, but s...Read more
9. All That Followed: A Novel -unabridged audiobook (2015)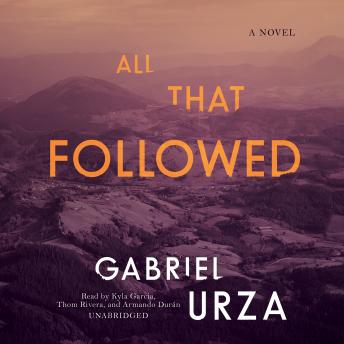 Published on 2015-08-04, Narrated by 'Armando Duran, 'Thom Rivera' and 'Kyla Garcia', Belong to category by 'Fiction & Literature' and 'Literary Fiction', This audiobook is 8 h 0 min long, Price of this audiobook is $19.95 ,
Book SummaryA psychologically twisting novel about a politically charged act of violence that echoes through a small Spanish town; a dazzling debut in the tradition of Daniel Alarcón and Mohsin Hamid

It's 2004 in Muriga, a quiet town in Spain's northern Basque Country, a place with more secrets than inhabitants. Five years have passed since the kidnapping and murder of a young local politician—a family man and father—and the town's rhythms have almost returned to normal. But in the...Read more
10. The Creed Of Violence -unabridged audiobook (2013)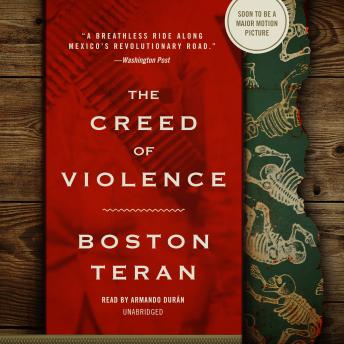 Published on 2013-09-01, Narrated by 'Armando Duran', Belong to category by 'Fiction & Literature' and 'Literary Fiction', This audiobook is 6 h 37 min long, Price of this audiobook is $19.95 ,
Book SummaryMexico, 1910. The landscape pulses with theforce of the upcoming revolution, an atmosphere rich in opportunity for acriminal such as Rawbone. His fortune arrives across the haze of the SierraBlanca in the form of a truck loaded with weapons.
But Rawbone's plan spinsagainst him, and he soon finds himself at the Mexican-American border and inthe hands of the Bureau of Investigation. He is offered a chance for immunity,but only if he agrees to proceed with his scheme to deliver the truck and...Read more
Frequently asked questions
Question:What is the Best Book of Armando Duran?
Answer: 'Border Child: A Novel' in the year 2017


Question:What is the Latest Book of Armando Duran?
Answer: 'Che Guevara' in the year 2020


Question:What is the First Book of Armando Duran?
Answer: Greasing The Pinata: A Cape Weathers Investigation' in the year 2008


Question:How many book did Armando Duran Wrote?
Answer:Total 18 Book as of now


To check all narrated audiobooks of Armando Duran visit this page