Top AudioBooks Narrated By Firdous Bamji
Narrator Firdous Bamji, From his debut narration with the Novel 'Siddhartha: New Translation By Joachim Neugroschel' in the year 2006 to his last published Novel 'Tyll: A Novel' in the year 2020 , the narrator has narrated 16 novels till now.
As well as narrating many classic works of 'Mystery', Firdous Bamji also narrated 'Thriller & Horror' as well as many popular 'Espionage' novels such as 'A Girl Like That'(2018)
Firdous Bamji narrated Various book on Genres such as 'Thriller & Horror, 'Espionage, 'Suspense, 'Fiction & Literature, 'Action & Adventure, 'Classics, ' .
There are so many books narrated by Firdous Bamji and written by authors like one, 'Fyodor Dostoyevsky, 'Herman Hesse, 'Daniel Kehlmann, 'Corban Addison, 'Tanaz Bhathena, 'Pankaj.
If you are wondering about which is the Best novel of Firdous Bamji then, well its difficult to answer but by looking at the ratings revieved by all the books narrated by the Narrator we have complied the following list.
1. A Girl Like That -unabridged audiobook (2018)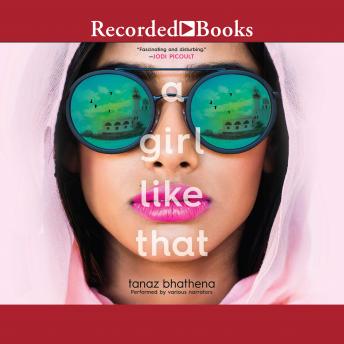 Published on
2018-02-27
, Narrated by 'Firdous Bamji, 'Neil Shah, 'Soneela Nankani' and 'Lameece Issaq', Belong to category by 'Teen' and 'Tough Topics', This audiobook is
9 h 21 min
long, Price of this audiobook is
$19.99
,
Book SummaryIn this young adult debut set in Saudi Arabia, where the law forbids romantic relationships outside of marriage, two teens fall in love with tragic consequences. Sixteen-year-old Zarin Wadia is many things: an Indian girl, a bright and vivacious student, an orphan, a troublemaker whose romantic entanglements are the subject of endless gossip among the girls in her school. 'You don't want to get involved with a girl like that,' they say. So how is it that Porus, a Parsi boy, has only ever had eye...Read more
2. Six Graves To Munich -unabridged audiobook (2010)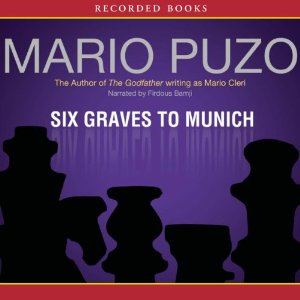 Published on 2010-10-29, Narrated by 'Firdous Bamji', Belong to category by 'Mystery, 'Thriller & Horror' and 'Suspense', This audiobook is 5 h 8 min long, Price of this audiobook is $15.99 ,
Book SummaryTwo-time Academy Award winner Mario Puzo is known around the world for his brilliant book The Godfather, widely considered the finest novel ever written about the Mafia. Two years before Puzo published that iconic work, he released Six Graves to Munich under the pseudonym Mario Cleri. During World War II , intelligence officer Michael Rogan lost everything-including his family-to brutal Nazi interrogators. Now 10 years have passed, and Michael is returning to Europe to exact his revenge....Read more
3. Paul, Apostle Of Christ: The Novelization Of The Major Motion Picture -unabridged audiobook (2018)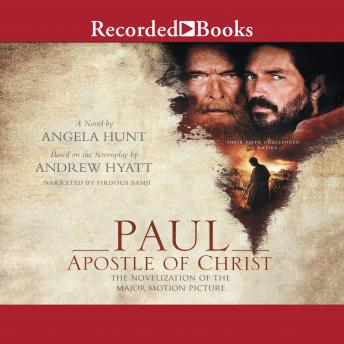 Published on 2018-03-20, Narrated by 'Firdous Bamji', Belong to category by 'Romance' and 'Religious & Inspirational', This audiobook is 9 h 11 min long, Price of this audiobook is $19.99 ,
Book SummaryPaul, Apostle of Christ is the story of two men. Luke, as a friend and physician, risks his life every time he ventures into the city of Rome to visit Paul, held captive in Nero's bleakest prison cell. Before Paul's execution, Luke resolves to write another book, one that details the beginnings of 'The Way' and the birth of what will come to be known as the church. But Nero is determined to rid Rome of Christians. Paul has survived so much--floggings, shipwreck, starvation, stoning, hunger and t...Read more
4. Zeitoun -unabridged audiobook (2009)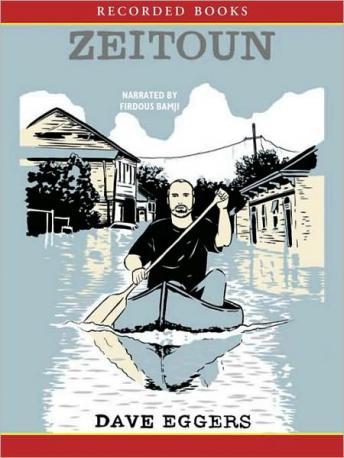 Published on 2009-09-18, Narrated by 'Firdous Bamji', Belong to category by 'Biography & Memoir' and 'General', This audiobook is 10 h 31 min long, Price of this audiobook is $24.99 ,
Book SummaryDave Eggers is the New York Times best-selling author of the critically lauded A Heartbreaking Work of Staggering Genius. Here he chronicles the Kafka-esque tribulations of Syrian-American Abdulrahman Zeitoun in the wake of Hurricane Katrina. His story is a moving testament to the resilience of the human spirit. 'This is a beautiful book. Zeitoun is a poignant, haunting, ethereal story about New Orleans in peril.' -Douglas Brinkley, New York Times best-selling author...Read more
5. The Echelon Vendetta -unabridged audiobook (2007)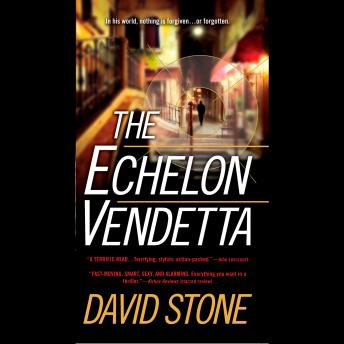 Published on 2007-02-15, Narrated by 'Firdous Bamji', Belong to category by 'Mystery, 'Thriller & Horror, 'Espionage, 'Suspense, 'Fiction & Literature' and 'Action & Adventure', This audiobook is 15 h 0 min long, Price of this audiobook is $25 ,
Book SummaryCIA agent Micah Dalton is a 'cleaner.' He takes care of other agents' mistakes. When a friend and mentor commits a grotesque suicide, Dalton's investigation leads him into the snare of a madman, into the arms of a beautiful, mysterious stranger-and into a conspiracy within his own agency. Dalton knows only one thing for certain-this job is going to get very messy....Read more
6. The Gambler -unabridged audiobook (2011)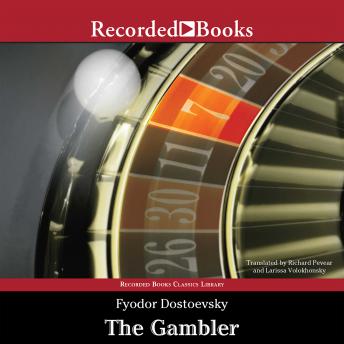 Published on 2011-07-29, Narrated by 'Firdous Bamji', Belong to category by 'Fiction & Literature, 'Classics' and 'Literary Fiction', This audiobook is 6 h 12 min long, Price of this audiobook is $19.99 ,
Book SummaryThe novels of Fyodor Dostoevsky, including the classic Crime and Punishment, secured the great Russian writer an exalted position in the literary pantheon of 20th-century authors. The Gambler stands as one of the literary genius' most highly regarded shorter works. At the casino in Roulettenburg, Germany, a Russian family awaits word that a wealthy relative from Petersburg has died. But to their dismay, Granny arrives and begins gambling away their inheritance at an alarming rate....Read more
7. Siddhartha: New Translation By Joachim Neugroschel -unabridged audiobook (2006)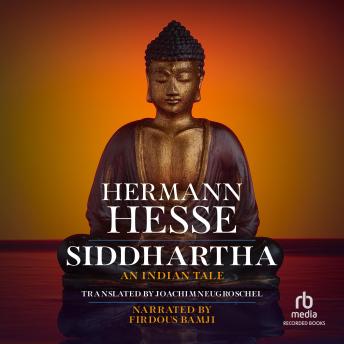 Published on 2006-05-08, Narrated by 'Firdous Bamji', Belong to category by 'Religion & Spirituality, 'Fiction & Literature, 'Religious & Inspirational, 'Classics, 'Literary Fiction' and 'Religious Fiction', This audiobook is 5 h 17 min long, Price of this audiobook is $15.99 ,
Book SummaryIn the novel, Siddhartha, a young man, leaves his family for a contemplative life, then, restless, discards it for one of the flesh. He conceives a son, but bored and sickened by lust and greed, moves on again. Near despair, Siddhartha comes to a river where he hears a unique sound. This sound signals the true beginning of his life -- the beginning of suffering, rejection, peace, and, finally, wisdom...Read more
8. Tyll: A Novel -unabridged audiobook (2020)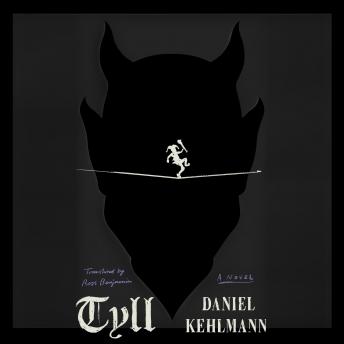 Published on 2020-02-11, Narrated by 'Firdous Bamji', Belong to category by 'Fiction & Literature, 'Literary Fiction' and 'Historical Fiction', This audiobook is 11 h 58 min long, Price of this audiobook is $22.5 ,
Book SummaryFrom the internationally best-selling author of You Should Have Left, Measuring the World, and F, a transfixing retelling of the German myth of Tyll Ulenspiegel: a story about the devastation of war and a beguiling artist's decision never to die
 
Daniel Kehlmann masterfully weaves the fates of many historical figures into this enchanting work of magical realism and adventure. This account of the seventeenth-century vagabond performer and trickster Tyll Ulenspiegel beg...Read more
9. A Harvest Of Thorns -unabridged audiobook (2017)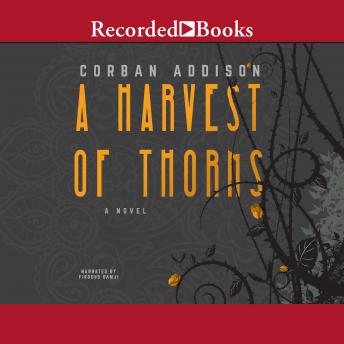 Published on 2017-01-24, Narrated by 'Firdous Bamji', Belong to category by 'Mystery, 'Thriller & Horror' and 'Suspense', This audiobook is 15 h 0 min long, Price of this audiobook is $24.99 ,
Book SummaryCorbin Addison explores the human stories behind global labor sourcing in the international fashion industry in this thrilling, shocking and compelling tale. A beloved American corporation with an explosive secret. A disgraced former journalist looking for redemption. A corporate executive with nothing left to lose. In Dhaka, Bangladesh, a garment factory burns to the ground, claiming the lives of hundreds of workers, mostly young women. Amid the rubble, a bystander captures a heart-stopping ima...Read more
10. The New Global Road Map: Enduring Strategies For Turbulent Times -unabridged audiobook (2018)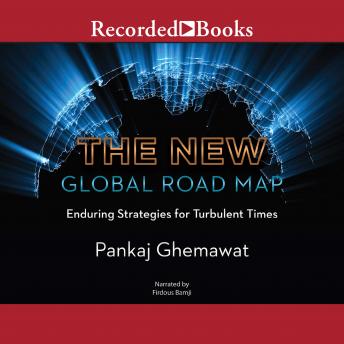 Published on 2018-05-01, Narrated by 'Firdous Bamji', Belong to category by 'Business & Economics' and 'Business Development', This audiobook is 7 h 43 min long, Price of this audiobook is $19.99 ,
Book SummaryWhat Globalization Now Means for Your Business. Executives can no longer base their strategies on the assumption that globalization will continue to advance steadily. But how should they respond to the growing pressures against globalization? And what can businesses do to control their destinies in these times of uncertainty? In The New Global Road Map, Pankaj Ghemawat separates fact from fiction by giving readers a better understanding of the key trends affecting global business. He also explai...Read more
Frequently asked questions
Question:What is the Best Book of Firdous Bamji?
Answer: 'A Girl Like That' in the year 2018


Question:What is the Latest Book of Firdous Bamji?
Answer: 'Tyll: A Novel' in the year 2020


Question:What is the First Book of Firdous Bamji?
Answer: Siddhartha: New Translation By Joachim Neugroschel' in the year 2006


Question:How many book did Firdous Bamji Wrote?
Answer:Total 16 Book as of now


To check all narrated audiobooks of Firdous Bamji visit this page