Top AudioBooks Narrated By Jill Shellabarger
Narrator Jill Shellabarger, From his debut narration with the Novel 'Falling For You Again' in the year 2007 to his last published Novel 'Indiana Cousins: 3 Best Selling Amish Romance Novels' in the year 2021 , the narrator has narrated 21 novels till now.
As well as narrating many classic works of 'Religion & Spirituality', Jill Shellabarger also narrated 'Counseling & Inspirational' as well as many popular 'Fiction & Literature' novels such as 'Summer Breeze'(2007)
Jill Shellabarger narrated Various book on Genres such as & Spirituality, 'Counseling & Inspirational, 'Fiction & Literature, 'Religious & Inspirational, 'Re .
There are so many books narrated by Jill Shellabarger and written by authors like an Dolan, 'Cindy Woodsmall, 'Oasis Audio, 'Gary Chapman, 'Catherine Palmer, 'Wanda E Brunstetter, 'L.
If you are wondering about which is the Best novel of Jill Shellabarger then, well its difficult to answer but by looking at the ratings revieved by all the books narrated by the Narrator we have complied the following list.
1. Summer Breeze -unabridged audiobook (2007)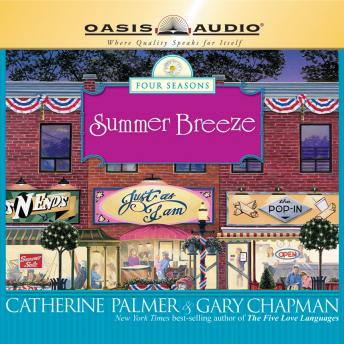 Published on
2007-06-30
, Narrated by 'Jill Shellabarger', Belong to category by 'Romance' and 'Religious & Inspirational', This audiobook is
8 h 29 min
long, Price of this audiobook is
$29.99
,
Book SummaryNothing spells disaster like a meddling mother-in-law. Unfortunately for Kim Finley, hers has come to visit... indefinitely. Not that Kim couldn't use the help: she recently returned to work, leaving the care of her ten-year-old twins to her new houseguest. What she didn't count on was Miranda's unwanted decorating tips and unending criticism.Kim's husband, Derek, soon finds himself volleying between the woman he loves and the mother he can't escape. With the increasing d...Read more
2. When The Heart Cries -unabridged audiobook (2008)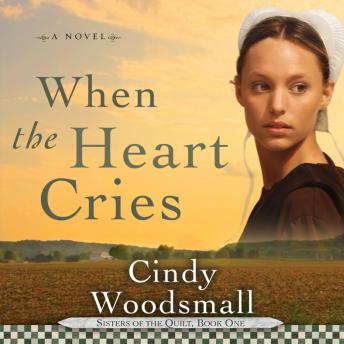 Published on 2008-11-04, Narrated by 'Jill Shellabarger', Belong to category by 'Fiction & Literature, 'Religious & Inspirational, 'Religion & Spirituality' and 'Religious Fiction', This audiobook is 9 h 48 min long, Price of this audiobook is $29.99 ,
Book SummaryDespite being raised in a traditional Old Order Amish family, seventeen-year-old Hannah Lapp desires to break with custom, forgo baptism into the faith, and marry outside the cloistered community. She's been in love with Mennonite Paul Waddell for three years, and before returning to college for his senior year, Paul asks Hannah to be his wife. Hannah accepts, aware that her marriage will change her relationship with her family forever. On the evening of their engagement, tragedy str...Read more
3. A Cousin's Prayer -unabridged audiobook (2009)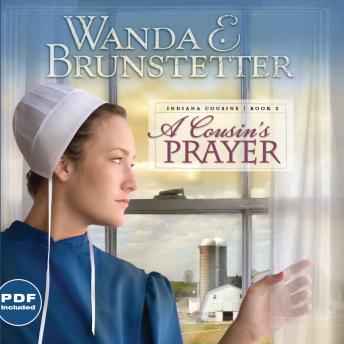 Published on 2009-08-20, Narrated by 'Jill Shellabarger', Belong to category by 'Romance' and 'Religious & Inspirational', This audiobook is 8 h 12 min long, Price of this audiobook is $29.99 ,
Book SummaryA year after her boyfriend was killed, a traumatized Katie Miller returns to her Amish community in Indiana, struggling with depression and panic attacks. Will she ever find the courage to face her inner demons? Freeman Bontrager has been interested in Katie ever since they were in school. Now that Katie is home, Freeman finds excuses to spend time at the Miller house. Is there any future for him with this emotionally scarred woman, or should he turn to the fair beauty Eunice Byler? When a myste...Read more
4. A Cousin's Challenge -unabridged audiobook (2010)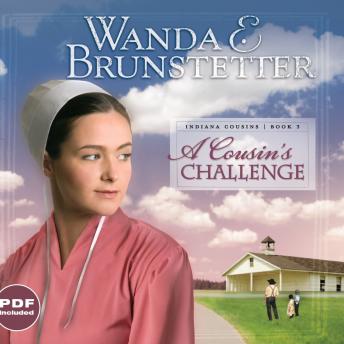 Published on 2010-03-01, Narrated by 'Jill Shellabarger', Belong to category by 'Romance' and 'Religious & Inspirational', This audiobook is 7 h 51 min long, Price of this audiobook is $29.99 ,
Book SummaryAfter a serious van accident leaves Amish school-teacher Jolene Yoder profoundly deaf, she leaves home to learn how to read lips and communicate with sign language. But two years later, a family with children who have been deaf since birth moves to Jolene's hometown, and she is asked to return as their teacher. Lonnie Hershberger has lost faith in God and in women ever since his girlfriend broke up with him when he lost his hearing during an explosion. When he starts falling in love with J...Read more
5. A Cousin's Promise -unabridged audiobook (2009)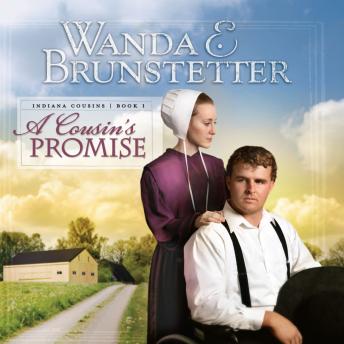 Published on 2009-04-01, Narrated by 'Jill Shellabarger', Belong to category by 'Romance' and 'Religious & Inspirational', This audiobook is 7 h 45 min long, Price of this audiobook is $29.99 ,
Book SummaryLove is a promise - for better or worse. When a group of eight cousins and friends leaves their Indiana Amish community for a weekend getaway, a horrific accident brings them home forever changed. Permanently disabled by the accident, Wayne Lambright struggles to take care of himself. He can't imagine being able to be the kind of husband his fiancée, Loraine Miller, needs. Determined to sacrifice his happiness to give her a better life, he breaks their engagement. When Loraine...Read more
6. Indiana Cousins: 3 Best Selling Amish Romance Novels -unabridged audiobook (2021)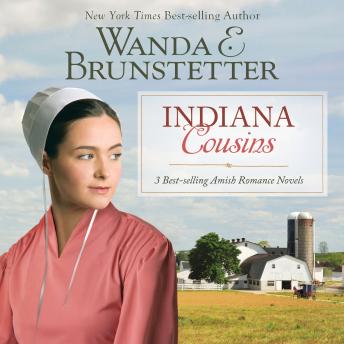 Published on 2021-02-01, Narrated by 'Jill Shellabarger', Belong to category by 'Romance, 'Fiction & Literature, 'Religious & Inspirational, 'Religion & Spirituality, 'Religious Fiction' and 'Contemporary', This audiobook is 23 h 48 min long, Price of this audiobook is $29.99 ,
Book SummaryEnjoy the pleasure of owning the complete Indiana Cousins trilogy all in one audio book. Follow four young Amish women who are forever changed after a traffic accident takes their friends and leave them scarred. Loraine's fiancé is severely injured and breaks their engagement. Katie's boyfriend is killed, and she sinks into depression. Jolene loses her hearing. Ella tries to hold her cousins together, but even she struggles with the loss of her brother. How will God take a tra...Read more
7. What The Bible Says About Stress -unabridged audiobook (2008)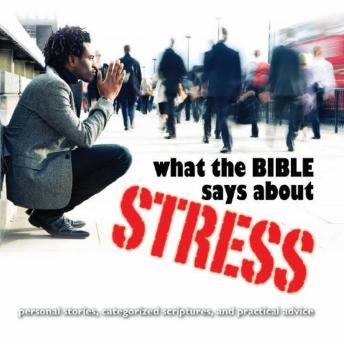 Published on 2008-08-20, Narrated by 'Kelly Ryan Dolan' and 'Jill Shellabarger', Belong to category by 'Religion & Spirituality' and 'Counseling & Inspirational', This audiobook is 1 h 12 min long, Price of this audiobook is $6.99 ,
Book SummaryWhat does the Bible say about stress? This brand-new audiobook provides a concise, easy-to-listen-to resource on the biblical teachings on stress. Featuring 12 sections, each addressing a common question relating to the overall topic. Personal stories, categorized scriptures, and practical advice make the 'What the Bible Says About...' series perfect for personal and ministry use. Other titles in the series address important contemporary topics-like marriage, divorce, and grieving....Read more
8. What The Bible Says About Conflict -unabridged audiobook (2008)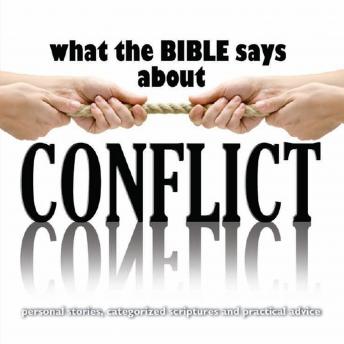 Published on 2008-08-20, Narrated by 'Kelly Ryan Dolan' and 'Jill Shellabarger', Belong to category by 'Religion & Spirituality' and 'Counseling & Inspirational', This audiobook is 1 h 12 min long, Price of this audiobook is $6.99 ,
Book SummaryWhat does the Bible say about conflict? This brand-new audiobook provides a concise, easy-to-listen-to resource on the biblical teachings of conflict. Featuring 12 sections, each addressing a common question relating to the overall topic. Personal stories, categorized scriptures, and practical advice make the 'What the Bible Says About...' series perfect for personal and ministry use. Other titles in the series address important contemporary topics-like money, divorce, and grieving....Read more
9. Where My Heart Belongs -abridged audiobook (2007)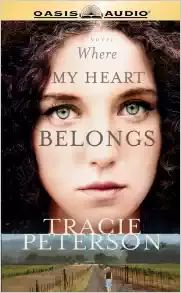 Published on 2007-09-07, Narrated by 'Jill Shellabarger', Belong to category by 'Romance' and 'Religious & Inspirational', This audiobook is 5 h 57 min long, Price of this audiobook is $13.99 ,
Book SummaryThe Journey Home Brought Equal Parts Healing and Heartache....Amy Halbert left home twelve years earlier, eager to cast aside the hindrances of small-town life. Her sister, Kathy, remained behind, left to witness the ripples of consequences that followed Amy's departure. When Amy suddenly reappears, her arrival sends Kathy into a maelstrom of emotion. Bitterness and betrayal threaten to consume her as the past is reawakened. But Kathy soon realizes that Amy has had burdens of her own to bear... ...Read more
10. What The Bible Says About Money -unabridged audiobook (2008)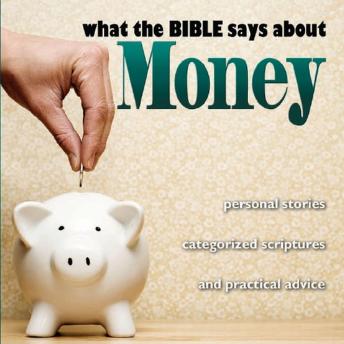 Published on 2008-08-20, Narrated by 'Kelly Ryan Dolan' and 'Jill Shellabarger', Belong to category by 'Religion & Spirituality' and 'Counseling & Inspirational', This audiobook is 1 h 11 min long, Price of this audiobook is $6.99 ,
Book SummaryWhat does the Bible say about money? This brand-new audiobook provides a concise, easy-to-listen-to resource on the biblical teachings on money. Featuring 12 sections, each addressing a common question relating to the overall topic. Personal stories, categorized scriptures, and practical advice make the 'What the Bible Says About...' series perfect for personal and ministry use. Other titles in the series address important contemporary topics-like marriage, divorce, and grieving....Read more
Frequently asked questions
Question:What is the Best Book of Jill Shellabarger?
Answer: 'Summer Breeze' in the year 2007


Question:What is the Latest Book of Jill Shellabarger?
Answer: 'Indiana Cousins: 3 Best Selling Amish Romance Novels' in the year 2021


Question:What is the First Book of Jill Shellabarger?
Answer: Falling For You Again' in the year 2007


Question:How many book did Jill Shellabarger Wrote?
Answer:Total 21 Book as of now


To check all narrated audiobooks of Jill Shellabarger visit this page