Top AudioBooks Narrated By Kyle Mason
Narrator Kyle Mason, From his debut narration with the Novel 'Autoboyography' in the year 2017 to his last published Novel 'Blood Lust' in the year 2020 , the narrator has narrated 8 novels till now.
As well as narrating many classic works of 'Teen', Kyle Mason also narrated 'Tough Topics' as well as many popular 'Romance' novels such as 'Autoboyography'(2017)
Kyle Mason narrated Various book on Genres such as ough Topics, 'Romance, 'Contemporary, 'Rom-com, 'Fiction & Literature, 'Family Life, 'Contemporary W .
There are so many books narrated by Kyle Mason and written by authors like a Lauren, 'M. N. Forgy, 'Nelle L'amour, 'Tess Wakefield, 'Dia Cole, 'Natalie Wrye' and 'Alexandra Iv.
If you are wondering about which is the Best novel of Kyle Mason then, well its difficult to answer but by looking at the ratings revieved by all the books narrated by the Narrator we have complied the following list.
1. Autoboyography -unabridged audiobook (2017)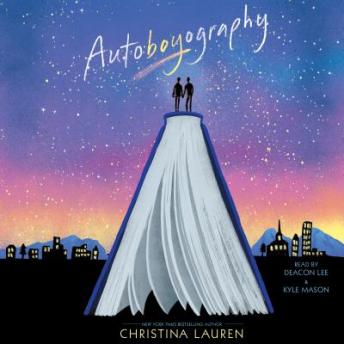 Published on
2017-09-12
, Narrated by 'Deacon Lee' and 'Kyle Mason', Belong to category by 'Teen, 'Tough Topics, 'Romance' and 'General', This audiobook is
9 h 21 min
long, Price of this audiobook is
$19.99
,
Book Summary"This book is epic." —Cosmopolitan
"A hopeful and moving love story." —Publishers Weekly

Fangirl meets Simon vs. the Homo Sapiens Agenda in this "sensitive and complex" (BCCB) coming-of-age novel from New York Times bestselling author Christina Lauren about two boys who fall in love in a writing class—one from a progressive family and the other from a conservative religious community.

Three years ago, Ta...Read more
2. Purple Hearts: A Novel -unabridged audiobook (2017)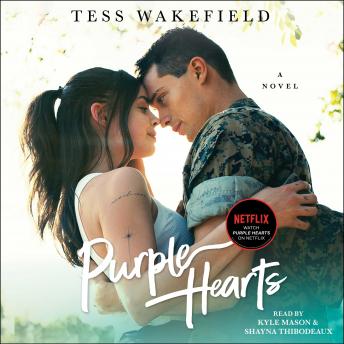 Published on 2017-04-25, Narrated by 'Shayna Thibodeaux' and 'Kyle Mason', Belong to category by 'Fiction & Literature, 'Family Life' and 'Contemporary Women', This audiobook is 10 h 28 min long, Price of this audiobook is $17.99 ,
Book SummaryWhen a soldier with a troubled past and a struggling songwriter agree to a marriage of convenience for the military benefits, neither expects much after saying "I do." Then tragedy strikes, and the line between what's real and what's pretend begins to blur in this smart and surprising romance perfect for fans of Nicholas Sparks and Jojo Moyes.

Cassie Salazar and Luke Morrow couldn't be more different. Sharp-witted Cassie works nights at a bar in Austi...Read more
3. Love Me Crazy -unabridged audiobook (2018)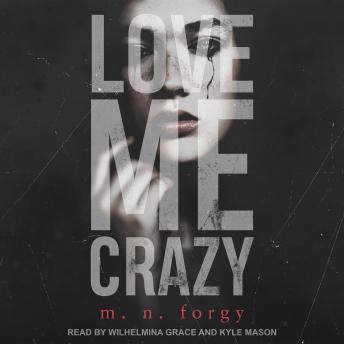 Published on 2018-11-27, Narrated by 'Kyle Mason' and 'Wilhelmina Grace', Belong to category by 'Romance' and 'Contemporary', This audiobook is 6 h 6 min long, Price of this audiobook is $19.99 ,
Book SummaryLegend has it that there's an intangible red string that binds two souls destined to be together. No matter the time, place, or circumstance, nothing can break the invisible thread between those two people who are meant to be together. That's what it was like between Warner and I-an instant connection, like we'd always been together. He and I, both from traumatized families, found comfort in one another. The boy with the letterman jacket and charismatic smile. And me, his bohemian princess. The ...Read more
4. Baby Daddy -unabridged audiobook (2020)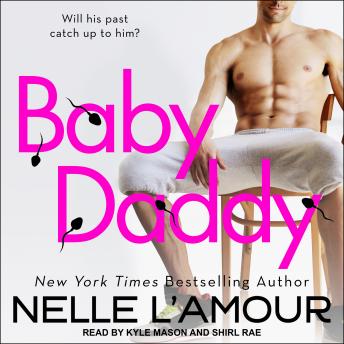 Published on 2020-01-28, Narrated by 'Shirl Rae' and 'Kyle Mason', Belong to category by 'Romance, 'Contemporary' and 'Rom-com', This audiobook is 9 h 44 min long, Price of this audiobook is $19.99 ,
Book SummaryI have three cardinal rules: Never mix business with pleasure. Never let a woman spend the night. Never date a woman with kids.

Kids freak me out. God only knows how many this baby daddy has. Man, what was I thinking when I was in college? Me, Drake Hanson. Aka Donor 5262. It was a piece of cake and fifteen hundred dollars a month for my deposits (in sperm bank speak) came in handy. I just didn't think about the consequences. One day, some kid is going to call me Daddy and I'm going...Read more
5. Claiming The Nanny -unabridged audiobook (2020)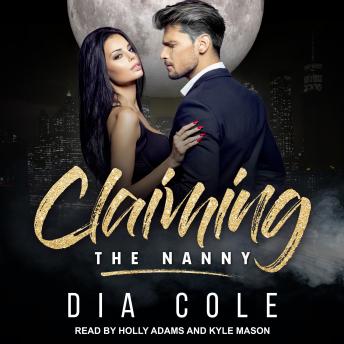 Published on 2020-02-11, Narrated by 'Holly Adams' and 'Kyle Mason', Belong to category by 'Romance, 'Paranormal' and 'General', This audiobook is 6 h 22 min long, Price of this audiobook is $12.99 ,
Book SummaryWill he risk everything to claim the nanny?

Trapped in a hellish bargain he made with his vicious ex, Nathan, a Lykos shifter, is forbidden from touching another female. Problem is, he's never encountered temptation like the new nanny before. For the first time in his life Nathan is desperate to claim a woman and not even watching his best friend seduce her will sate his hunger.

With the Strip Club Serial Killer on the loose, ex-dancer, Havana, knows her life may depend...Read more
6. The Bodyguard -unabridged audiobook (2020)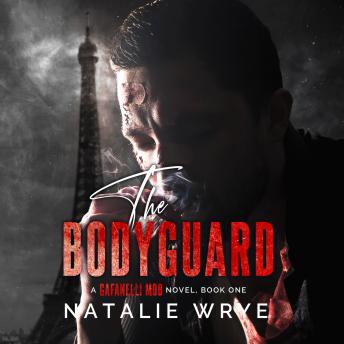 Published on 2020-11-03, Narrated by 'Neva Navarre' and 'Kyle Mason', Belong to category by 'Romance, 'Mystery, 'Thriller & Horror, 'Suspense' and 'Contemporary', This audiobook is 6 h 49 min long, Price of this audiobook is $24.99 ,
Book SummaryAfter a horrifying event leaves Daniela Bishop awake one morning with no memory of her life, her husband, brooding bodyguard Bishop, is her best chance to piece her broken memories back together again.Belief in Bishop is a risk...especially when Dani knows nothing about the dark-haired Adonis in her bed.Gorgeous, dangerous, and untouchable, the man she lives with may be her only hero in a world where nothing is recognizable, a fact which terrifies and thrills Dani.Trusting the mysterious man she...Read more
7. Remember Me -unabridged audiobook (2020)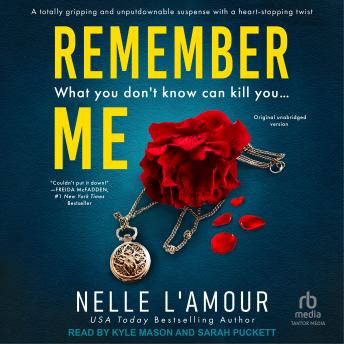 Published on 2020-01-31, Narrated by 'Kyle Mason' and 'Sarah Puckett', Belong to category by 'Romance, 'Contemporary' and 'General', This audiobook is 10 h 14 min long, Price of this audiobook is $24.99 ,
Book SummarySkye

It was love at first sight with Finn. The downtown bad boy with the piercing blue eyes, tattooed biceps, and museum-worthy chiseled body. But while he struggled, I was driven. An investigative reporter determined to pursue the truth to get my story. My credo: Dig deep, then dig deeper. Then one time, I dug too deep and literally dug my own grave, losing everything and everyone dear to me.

Until life gave me a second chance.

Finn

Being a re...Read more
8. Blood Lust -unabridged audiobook (2020)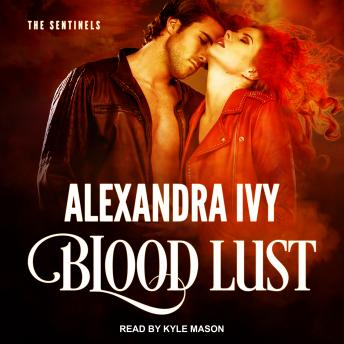 Published on 2020-03-31, Narrated by 'Kyle Mason', Belong to category by 'Romance, 'Paranormal' and 'General', This audiobook is 10 h 30 min long, Price of this audiobook is $19.99 ,
Book SummaryBlessed and cursed by their hidden abilities, the Sentinels have no choice but to live, and love, on the edge of humanity . . .

The Sentinel assassin, Bas, is facing the greatest challenge of his outcast existence. His young daughter, Molly, has been kidnapped. But her disappearance has brought the return of her mother, Myst, whom Bas has never forgotten-or forgiven.

Haunted by a vision that she's destined to create a weapon that will destroy thousands, Myst was never ...Read more
Frequently asked questions
Question:What is the Best Book of Kyle Mason?
Answer: 'Autoboyography' in the year 2017


Question:What is the Latest Book of Kyle Mason?
Answer: 'Blood Lust' in the year 2020


Question:What is the First Book of Kyle Mason?
Answer: Autoboyography' in the year 2017


Question:How many book did Kyle Mason Wrote?
Answer:Total 8 Book as of now


To check all narrated audiobooks of Kyle Mason visit this page