Top AudioBooks Narrated By Melissa Moran
Narrator Melissa Moran, From his debut narration with the Novel 'Hunted: Chosen #2' in the year 2012 to his last published Novel 'Gray Matters' in the year 2021 , the narrator has narrated 106 novels till now.
As well as narrating many classic works of 'Romance', Melissa Moran also narrated 'Contemporary' as well as many popular 'Mystery' novels such as 'Finding My Forever'(2018)
Melissa Moran narrated Various book on Genres such as 'Contemporary, 'Mystery, 'Thriller & Horror, 'Cozy Mystery, 'Science Fiction & Fantasy, 'Fantasy, ' .
There are so many books narrated by Melissa Moran and written by authors like laughlin, 'Natasha Madison, 'Denise Swanson, 'Annette Marie, 'Devney Perry, 'Heather M. Orgeron, 'La.
If you are wondering about which is the Best novel of Melissa Moran then, well its difficult to answer but by looking at the ratings revieved by all the books narrated by the Narrator we have complied the following list.
1. Finding My Forever -unabridged audiobook (2018)
Published on
2018-02-13
, Narrated by 'Melissa Moran' and 'Adam Rivington', Belong to category by 'Romance' and 'Contemporary', This audiobook is
8 h 25 min
long, Price of this audiobook is
$17.99
,
Book SummaryEverywhere I look, my friends are settling down-marriage, children, white picket fences; but not me. Marriage isn't in the cards for me. I'm a ladies' man.

A rock star.

I was born and raised in the industry.

I love everything about my life, especially the attention from the women that my status brings me.
Women find me. I don't chase. I know what they want and they know I'll deliver.

But after one look, one touch, one night . . .
...Read more
2. Frost And Flame -unabridged audiobook (2019)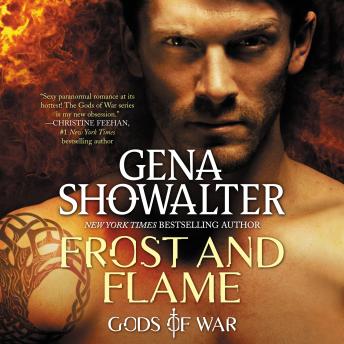 Published on 2019-09-17, Narrated by 'Robert Petkoff' and 'Melissa Moran', Belong to category by 'Romance, 'Contemporary, 'Paranormal' and 'General', This audiobook is 12 h 37 min long, Price of this audiobook is $29.99 ,
Book SummaryFrom Gena Showalter, the New York Times bestselling author of the Lords of the Underworld saga, comes Frost and Flame, the second book in the scorching paranormal romance series Gods of War.

Bane of Adwaeweth is the most feared immortal warrior in All War history. Possessed by a bloodthirsty beast, he will stop at nothing to win. Then he meets irresistible Nola Lee. He hates the power she wields over him, but she alone can rain vengeance upon his wife's killer.

Un...Read more
3. Everything Between Us -unabridged audiobook (2017)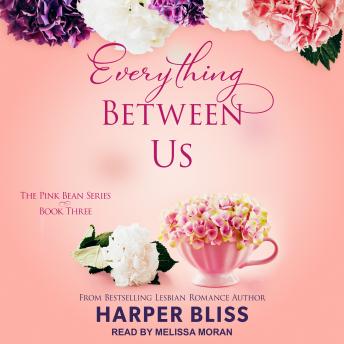 Published on 2017-07-11, Narrated by 'Melissa Moran', Belong to category by 'Romance' and 'Lgbtq', This audiobook is 5 h 39 min long, Price of this audiobook is $15.99 ,
Book SummaryWhen PhD student and Pink Bean barista Josephine Greenwood meets her feminist idol, Caitlin James, she's starstruck. But when Caitlin starts showing a more than friendly interest in her, Josephine can't believe Caitlin's advances are genuine.

Her issues with her own body and how people see her threaten to cut off any prospect of romance before it has the chance to blossom. Will Caitlin be able to break down the walls Josephine has built around herself and open her mind to the possi...Read more
4. Gypsy Truths -unabridged audiobook (2020)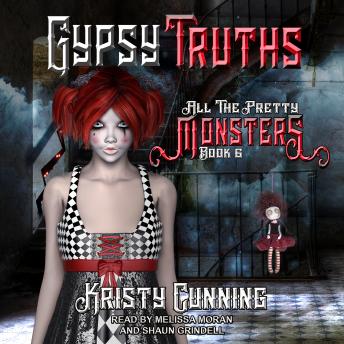 Published on 2020-01-14, Narrated by 'Shaun Grindell' and 'Melissa Moran', Belong to category by 'Romance' and 'Paranormal', This audiobook is 18 h 52 min long, Price of this audiobook is $29.99 ,
Book SummaryAfter spending the vast majority of my life lonely, I came to this town to find answers about my mother, and instead, stumbled upon a secret society full of monsters I never knew existed outside of dark tales.

Now I've built a sanctuary, gotten in the middle of an ages-old feud between various monster factions, and somehow ended up with an ancient, queen-like tyrant targeting me, because my life sucks sometimes.

For now, hoping for the best is all I have. Well, I guess ...Read more
5. Hideaway -unabridged audiobook (2021)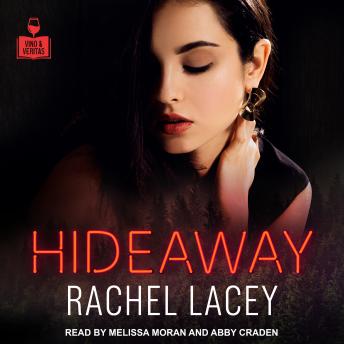 Published on 2021-05-25, Narrated by 'Abby Craden' and 'Melissa Moran', Belong to category by 'Romance, 'Contemporary' and 'Lgbtq', This audiobook is 6 h 5 min long, Price of this audiobook is $19.99 ,
Book SummaryAfter becoming an inadvertent viral sensation-and losing her job and her girlfriend as a result-Phoebe Shaw retreats to Vermont. Renovating her late grandmother's cabin into a vacation rental seems like the perfect way to lie low for a while. But the last person she expects to encounter on the property is the woman whose kiss was her teenage sexual awakening . . . and whom she's never quite forgotten.

Taylor Donovan has been hiking on the trails behind the Shaw family's cabin her wh...Read more
6. In The Mood For Love -unabridged audiobook (2019)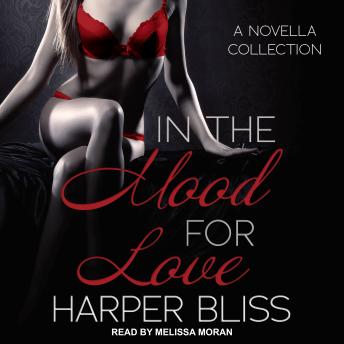 Published on 2019-12-10, Narrated by 'Melissa Moran', Belong to category by 'Romance, 'Contemporary' and 'Lgbtq', This audiobook is 7 h 36 min long, Price of this audiobook is $19.99 ,
Book SummaryI Still Remember: When Elise bumps into her old best friend Amy, they revisit the past in more ways than one.

A Higher Education: Finding herself in the same room as Professor Joanne Ferguson two nights in a row proves to be more challenging than Gail would like to believe.

A Hard Day's Work: Jo fancies her straight, married boss Amanda. She's convinced her crush is a hopeless one, until a performance review changes everything.

Younger Than Yesterday: Rose'...Read more
7. All The Love Songs -unabridged audiobook (2019)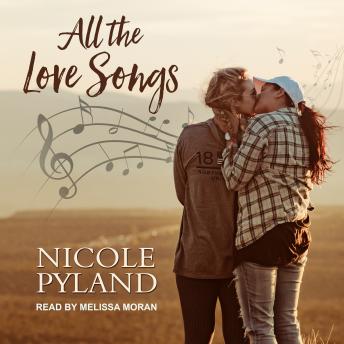 Published on 2019-07-24, Narrated by 'Melissa Moran', Belong to category by 'Romance' and 'Lgbtq', This audiobook is 10 h 45 min long, Price of this audiobook is $24.99 ,
Book SummaryPeyton Gloss is the world's most famous and popular singer and songwriter, known for her chart-topping hits as well as her famous girl squad and July 4th events, inviting all of her famous friends to celebrate. This year, she did something even more extravagant than ever and invited her friends to join her for a week-long adult summer camp experience.

Mackenzie Smyth was dared to audition for a TV show. Thinking she had no chance of getting the part, she went along with it. Five yea...Read more
8. In The Arms Of A Woman: A Short Story Collection -unabridged audiobook (2020)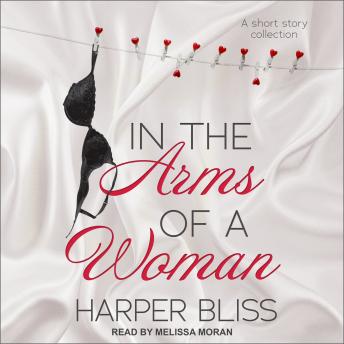 Published on 2020-01-14, Narrated by 'Melissa Moran', Belong to category by 'Romance' and 'Lgbtq', This audiobook is 10 h 17 min long, Price of this audiobook is $24.99 ,
Book SummaryBestselling lesbian romance author Harper Bliss has collected all the short stories she has penned over the years. You can find all twenty-eight of them in this sizzling hot collection.

You will encounter women of all ages, from all over the world, and practicing a myriad of professions-ranging from police officers to rock band singers and from therapists to personal trainers.

Contains mature themes....Read more
9. Two Hearts Trilogy -unabridged audiobook (2020)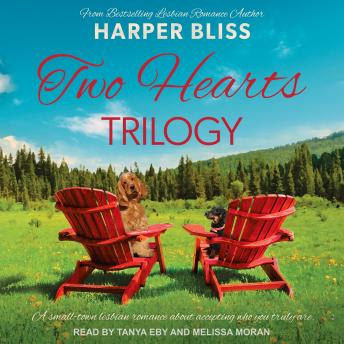 Published on 2020-09-08, Narrated by 'Tanya Eby' and 'Melissa Moran', Belong to category by 'Romance, 'Contemporary' and 'Lgbtq', This audiobook is 8 h 51 min long, Price of this audiobook is $19.99 ,
Book SummaryA lesbian romance trilogy from bestselling author, Harper Bliss.

Two Hearts Alone: In the small town of Donovan Grove, Anna Gunn's life is organized just the way she likes it: work from home, walks with her dog, Friday night drinks at the bar. But Anna's strict routine is challenged when the local bookstore is taken over by city slicker, Zoe Perez.

Two Hearts Together: After finding their way to each other, Zoe and Anna must now navigate the waves of a budding relations...Read more
10. The Haunting Of Beacon Hill -unabridged audiobook (2019)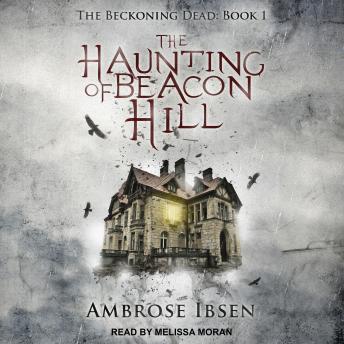 Published on 2019-11-19, Narrated by 'Melissa Moran', Belong to category by 'Science Fiction & Fantasy, 'Paranormal' and 'Fantasy', This audiobook is 7 h 7 min long, Price of this audiobook is $19.99 ,
Book SummarySadie has a gift. And she'll do anything to keep from using it.

At sixteen, Sadie Young had a brush with death, and as a result she became more sensitive to the supernatural. Rather than embrace this gift, she spent years running from it, and from the darkness that once preyed upon her.

Now twenty-five and working as a librarian, Sadie is called upon by a desperate family friend to look into a strange series of events. A teenaged girl has entered a reputedly haunted hou...Read more
Frequently asked questions
Question:What is the Best Book of Melissa Moran?
Answer: 'Finding My Forever' in the year 2018


Question:What is the Latest Book of Melissa Moran?
Answer: 'Gray Matters' in the year 2021


Question:What is the First Book of Melissa Moran?
Answer: Hunted: Chosen #2' in the year 2012


Question:How many book did Melissa Moran Wrote?
Answer:Total 106 Book as of now


To check all narrated audiobooks of Melissa Moran visit this page