Top AudioBooks of Felix Francis
Author Felix Francis,From his debut with Novel 'Dead Heat' in the year 2007 to his last published Novel 'Crossfire' in the year 2010 , the author has written 6 novels over the course of his literary career
As well as writing many classic works of 'Mystery', Felix Francis also wrote 'Thriller & Horror' as well as many popular 'International Mystery' novels such as 'Silks'(2008)
Felix Francis wrote Various book on Genres such as 'Thriller & Horror, 'International Mystery, 'Suspense, 'Fiction & Literature, 'Legal Thriller, 'Det .
Several audiobooks are recored from the books this pupular author, narrated by ancis' and 'Martin Jarvis' .
If you are wondering about which is the best novel of Felix Francis then, well its difficult to answer but by looking at the ratings revieved by all the books written by the author we have complied the following list.
1. Silks -unabridged audiobook (2008)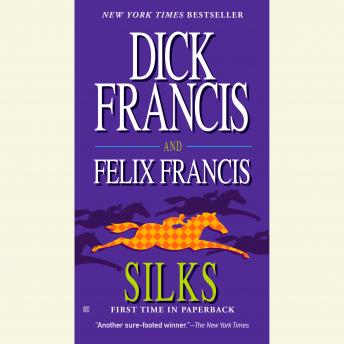 Published on
2008-08-26
, Narrated by 'Martin Jarvis', Belong to category by 'Mystery, 'Thriller & Horror, 'Legal Thriller, 'Detective Stories, 'Fiction & Literature' and 'General', This audiobook is
10 h 46 min
long, Price of this audiobook is
$20
,
Book SummaryA lawyer and amateur jockey is torn between doing what's right and what will keep him alive in this New York Times bestselling thriller from Dick and Felix Francis.

Geoffrey Mason wasn't terribly disappointed when his client Julian Trent was found guilty. Despite being paid handsomely as Trent's defense counsel, he believes Trent needs to be locked up for a good long time. He only wishes it had happened more quickly—if the trial had ended just a bit earlier...Read more
2. Dead Heat -abridged audiobook (2007)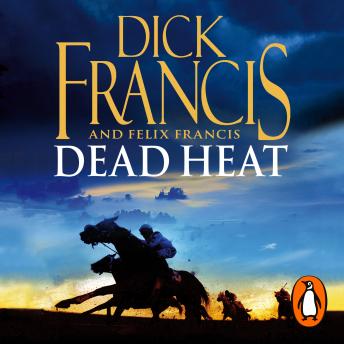 Published on 2007-09-06, Narrated by 'Martin Jarvis', Belong to category by 'Mystery, 'Thriller & Horror, 'Detective Stories' and 'Suspense', This audiobook is 3 h 30 min long, Price of this audiobook is $5 ,
Book SummaryThe abridged, downloadable audiobook edition of Dick and Felix Francis's searing and intrue-fillied thriller, Dead Heat. Read by Martin Jarvis.

'I wondered if I was dying. I wasn't afraid to die but, such was the pain in my gut, I wished it would happen soon.'

The night before the Two Thousand Guineas at Newmarket sees the great and the good of the horse-racing community gathered for a prestigious black-tie Gala dinner. It is a fitting testament to the glamour of t...Read more
3. Dead Heat -unabridged audiobook (2007)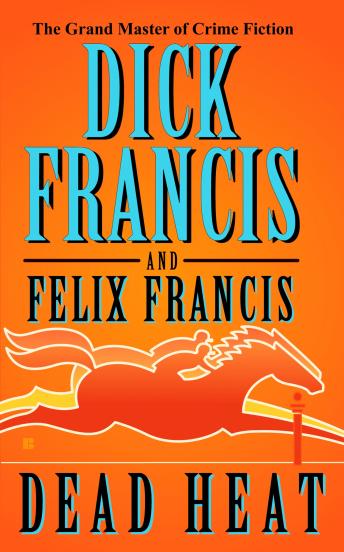 Published on 2007-09-17, Narrated by 'Felix Francis', Belong to category by 'Mystery, 'Thriller & Horror, 'International Mystery, 'Suspense, 'Fiction & Literature' and 'General', This audiobook is 10 h 44 min long, Price of this audiobook is $22.5 ,
Book Summary"On the heels of Under Orders, Francis once again proves himself a master. Wow."—Booklist

Max Moreton is a rising culinary star until his guests fall victim to severe food poisoning and then a bomb blast rips through the luncheon he's catering. Two close calls are too close for comfort, and Max vows to protect his name, and himself, before it's too late....Read more
4. Crossfire -unabridged audiobook (2010)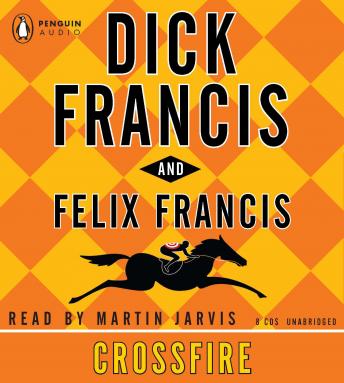 Published on 2010-08-17, Narrated by 'Martin Jarvis', Belong to category by 'Mystery, 'Thriller & Horror, 'Suspense, 'Fiction & Literature' and 'General', This audiobook is 10 h 1 min long, Price of this audiobook is $20 ,
Book SummaryAn exhilarating new novel from the New York Times-bestselling authors.

Shell-shocked and missing a foot-lost to an IED during his tour of duty in Afghanistan-Captain Tom Forsyth has been sent 'home' by the army and, at loose ends, returns to his estranged mother's house for the first time since he joined up at seventeen. But Josephine Kauri, the 'first lady of British racing,' has always put the horses she trains first and her family last. Tom soon finds himself strained to the...Read more
5. Even Money -unabridged audiobook (2009)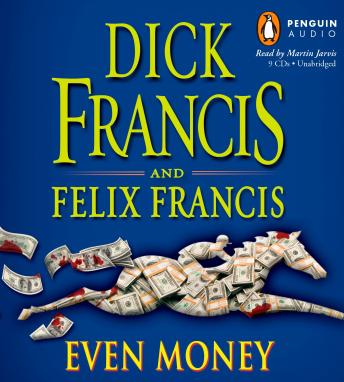 Published on 2009-08-25, Narrated by 'Martin Jarvis', Belong to category by 'Mystery, 'Thriller & Horror, 'Psychological' and 'Suspense', This audiobook is 10 h 30 min long, Price of this audiobook is $20 ,
Book SummaryNed Talbot is a small-time bookmaker on the edge of giving it all up when his world is turned upside down by a man who claims to be his father, long thought dead. And when the mysterious stranger is murdered, Ned feels compelled to find out exactly what is going on. But the more he discovers, the longer the odds become for his survival....Read more
6. Even Money -abridged audiobook (2009)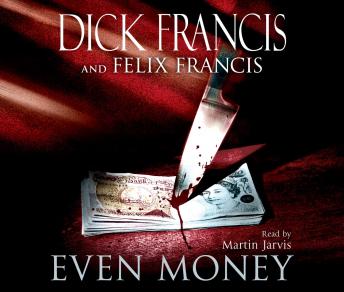 Published on 2009-09-03, Narrated by 'Martin Jarvis', Belong to category by 'Mystery, 'Thriller & Horror' and 'Suspense', This audiobook is 4 h 17 min long, Price of this audiobook is $7.49 ,
Book SummaryOn the first day of Royal Ascot, the crowd rejoices in a string of winning favourites. Ned Talbot has worked all his life as a bookmaker - taking over the family business from his grandfather - so he knows not to expect any sympathy from the punters as they count their winnings, and he counts his losses. He's seen the ups and downs before - but, as the big gambling conglomerates muscle in on small concerns like his, Ned wonders if it's worth it any more.
When a grey-haired man steps forw...Read more
Frequently asked questions
Question:What is the Best Book of Felix Francis?
Answer: 'Silks' in the year 2008


Question:What is the Latest Book of Felix Francis?
Answer: 'Crossfire' in the year 2010


Question:What is the First Book of Felix Francis?
Answer: Dead Heat' in the year 2007


Question:How many book did Felix Francis Wrote?
Answer:Total 6 Book as of now


To check all audiobooks of Felix Francis visit this page