Top AudioBooks of Mariko Tamaki
Author Mariko Tamaki,From his debut with Novel 'Saving Montgomery Sole' in the year 2016 to his last published Novel 'Lumberjanes: Ghost Cabin' in the year 2019 , the author has written 5 novels over the course of his literary career
As well as writing many classic works of 'Kids', Mariko Tamaki also wrote 'Action & Adventure' as well as many popular 'Teen' novels such as 'Lumberjanes: Unicorn Power!'(2017)
Mariko Tamaki wrote Various book on Genres such as ction & Adventure, 'Teen' and 'Tough Topics' .
If you are wondering about which is the best novel of Mariko Tamaki then, well its difficult to answer but by looking at the ratings revieved by all the books written by the author we have complied the following list.
1. Lumberjanes: Unicorn Power! -unabridged audiobook (2017)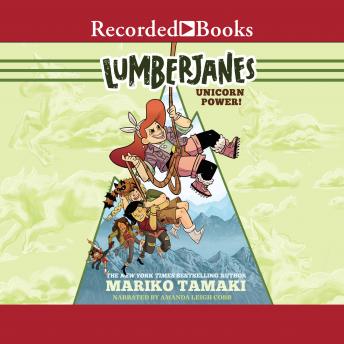 Published on
2017-10-10
, Narrated by 'Amanda Leigh Cobb', Belong to category by 'Kids' and 'Action & Adventure', This audiobook is
4 h 16 min
long, Price of this audiobook is
$12.99
,
Book SummaryBased on the bestselling, cult-favorite graphic novels, this series of middle-grade novels follows the five campers on totally new, action-packed adventures Welcome to Miss Qiunzella Thiskwin Penniquiqul Thistle Crumpet's Camp for Hardcore Lady Types. The five scouts of Roanoke cabin-Jo, April, Molly, Mal, and Ripley-love their summers at camp. They get to hang out with their best friends, earn Lumberjane scout badges, annoy their no-nonsense counselor Jen . . . and go on supernatural adventures...Read more
2. Lumberjanes: The Good Egg -unabridged audiobook (2018)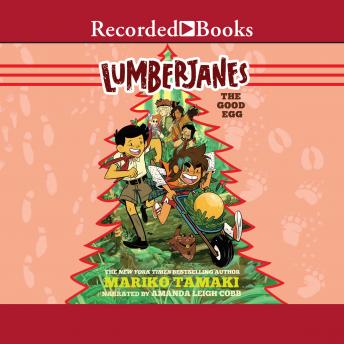 Published on 2018-10-30, Narrated by 'Amanda Leigh Cobb', Belong to category by 'Kids' and 'Action & Adventure', This audiobook is 3 h 22 min long, Price of this audiobook is $10.99 ,
Book SummaryBased on the bestselling graphic novels from BOOM! Studios, everyone's five favorite campers are back for totally new, action-packed adventure. Welcome to Miss Qiunzella Thiskwin Penniquiqul Thistle Crumpet's Camp for Hardcore Lady Types. The five scouts of Roanoke cabin-Jo, April, Molly, Mal, and Ripley-love their summers at camp. They get to hang out with their best friends, earn Lumberjane scout badges, annoy their no-nonsense counselor Jen . . . and go on supernatural adventures. That last o...Read more
3. Lumberjanes: The Moon Is Up -unabridged audiobook (2018)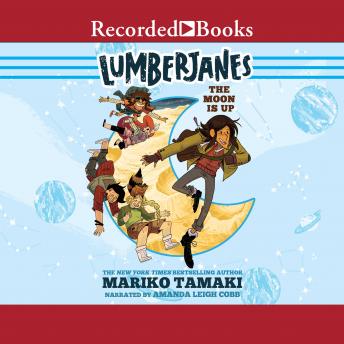 Published on 2018-05-08, Narrated by 'Amanda Leigh Cobb', Belong to category by 'Kids' and 'Action & Adventure', This audiobook is 3 h 27 min long, Price of this audiobook is $10.99 ,
Book SummaryBased on cult-favorite graphic novels, this middle-grade series follows the five campers on new adventuresWelcome to Miss Qiunzella Thiskwin Penniquiqul Thistle Crumpet's Camp for Hardcore Lady Types. The five scouts of Roanoke cabin-Jo, April, Molly, Mal, and Ripley-love their summers at camp. They get to hang out with their best friends, earn Lumberjane scout badges, annoy their no-nonsense counselor Jen . . . and go on supernatural adventures. That last one? A pretty normal occurrence at Miss...Read more
4. Lumberjanes: Ghost Cabin -unabridged audiobook (2019)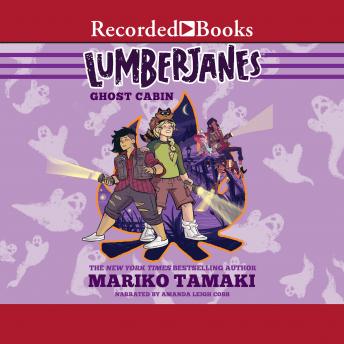 Published on 2019-09-10, Narrated by 'Amanda Leigh Cobb', Belong to category by 'Kids' and 'Action & Adventure', This audiobook is 3 h 53 min long, Price of this audiobook is $10.99 ,
Book SummaryBased on the bestselling graphic novels, this series of middle-grade novels contains all-new adventures Welcome to Miss Qiunzella Thiskwin Penniquiqul Thistle Crumpet's Camp for Hardcore Lady Types. The five scouts of Roanoke cabin-Jo, April, Molly, Mal, and Ripley-love their summers at camp. They get to hang out with their best friends, earn Lumberjane scout badges, annoy their no-nonsense counselor Jen . . . and go on supernatural adventures. That last one? A pretty normal occurrence at Miss Q...Read more
5. Saving Montgomery Sole -unabridged audiobook (2016)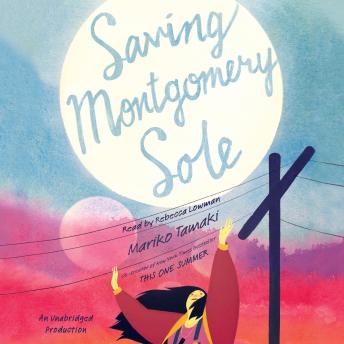 Published on 2016-04-19, Narrated by 'Rebecca Lowman', Belong to category by 'Teen' and 'Tough Topics', This audiobook is 5 h 56 min long, Price of this audiobook is $20 ,
Book SummaryA beautiful, offbeat novel from Mariko Tamaki, co-creator of the bestselling Printz Honor and Caldecott Honor Book This One Summer

Montgomery Sole is a square peg in a small town, a girl with two moms forced to go to a school full of homophobes and people who don't even know what irony is. Her saving grace--her two best friends, Thomas and Naoki. Monty's obsessed with paranormal mysteries like ESP, astrology, superpowers, and the healing powers of frozen yogurt, but when strange t...Read more
Frequently asked questions
Question:What is the Best Book of Mariko Tamaki?
Answer: 'Lumberjanes: Unicorn Power!' in the year 2017


Question:What is the Latest Book of Mariko Tamaki?
Answer: 'Lumberjanes: Ghost Cabin' in the year 2019


Question:What is the First Book of Mariko Tamaki?
Answer: Saving Montgomery Sole' in the year 2016


Question:How many book did Mariko Tamaki Wrote?
Answer:Total 5 Book as of now


To check all audiobooks of Mariko Tamaki visit this page